WE ARE MORE THAN ACCOUNTANTS
We're here to make a real difference to our clients. Delivering a high-quality, efficient compliance service is just part of that, whether it is annual accounts, personal and corporation tax, payroll and VAT or construction industry scheme returns.
After dealing with the necessary compliance work, helping our clients to develop, improve and grow their business is the next natural step. Our Business Development offerings are practical and tangible services that create long term value for our clients.
We are passionate about helping our clients achieve their goals, that is why we take time to understand the real reason you started your business, so we can tailor our business development services to your individual requirements. After all it's not just about money, it's about achieving your goals which might be having time to enjoy life, with peace of mind knowing you have financial security behind you.
We are also passionate about our free time activities like cross country skiing, walking and personal wellbeing. It is for these reasons we finish early on a Friday.
Having a proper life work balance means that your business works for you, not you having to work for your business.
WE ARE QUALIFIED ACCOUNTANTS
We are a firm of Chartered Accountants based in Mid Wales serving both local businesses and the wider business community.
Whether you are a start up or established it is wise to choose a qualified accountant as your business advisor.
As Chartered Accountants we have undergone a minimum of 3 years in depth practical training, passed a series of rigorous exams in accounting, financial management, taxation and business strategy and continually keep our skills up to date through ongoing professional development.
We are regulated by the Institute of Chartered Accountants in England and Wales (ICAEW) and are required to hold practising certificates and professional indemnity insurance so that we can work with our clients.
Being a member firm of the ICAEW means that you can rest assured knowing that we have professional responsibilities and are committed to helping you to achieve what you want for your business and life.
August 15, 2022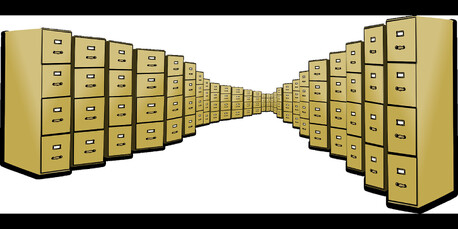 Did you know that small and medium-sized businesses are spending on average 120 hours a year on admin tasks, according to recent research. That is over three weeks!If your team are spending 120 hours wading through tedious and unproductive admin, that's bad for the business and for your overall e...
read more